Find out more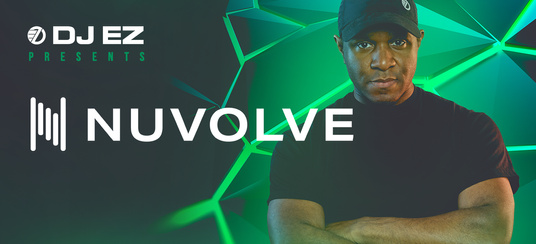 DJ EZ (infamously pronounced DJ EEE ZED) is widely regarded as being one of the finest and technically gifted DJ's on the planet. He's been a musical force of nature for over two decades and has rightly been described as a charming music phenomenon. Saluted by the industry for being one of the most creative mixers with both his instinct and technical prowess (not to mention owning one of the quickest fingers in the trade with his trademark cue button action displays during his sets!).
His live-streamed set from Boiler Room and the three and a half hour follow- up has been watched by over three and a half million viewers. He then hit the headlines and practically broke the internet when he went the extra mile (or should that be ten?) by performing a 24-hour live stream charity set to raise money for Cancer Research. This set was watched by people all over the world and was a trending topic "I have reached a point in my career where I would like to give something back to those less fortunate than myself," said EZ.
As well as being extraordinarily creative, this much loved London DJ is synonymous with UK garage. He held a regular radio show for numerous years as well as being the curator and mixer of some of the biggest UK garage compilations to date. He's performed sold out shows at the biggest festivals and headline tours around the world, from Glastonbury to Coachella over in the USA. Over the past two decades he's won multiple awards that it's impossible to keep count, but his most recent accolade was DJ Mag's Best Of British award. DJ EZ has always championed the music of underground upcoming talent, he is responsible for the success of many artists today and is often cited as a DJ's favourite DJ. Despite that infamous 24 hour charity set, EZ mainly works off camera, because this teetotal DJ likes to let the music do the talking and for the most part, prefers to steer away from the limelight.
---
Read more
---